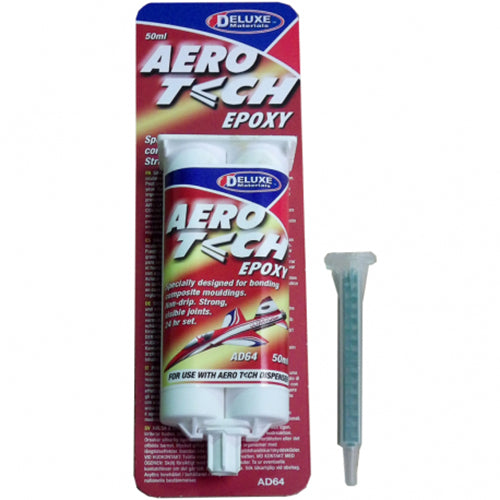 Epoxy 50ml Cartridge
50ml
Specially formulated epoxy for bonding composite mouldings.
Non-drip. Gels in 3-4 hours, full cure in 24hrs.
Aero Tech epoxy bonds: Epoxy GRP, carbon fibre, aluminium alloy, ply and hardwood etc.
50ml cartridge for use in Aero Tech dispenser.
Please note! Cannot be sent overseas.
Can only be sent UK MAINLAND.
Use with Aero Tech dispenser gun and mixing nozzle. Ideal for formers, engine and undercarriage mounts, servo mounts and bulkheads.
Mixed adhesive may be stored in freezer for 4-6 hrs and re-used.