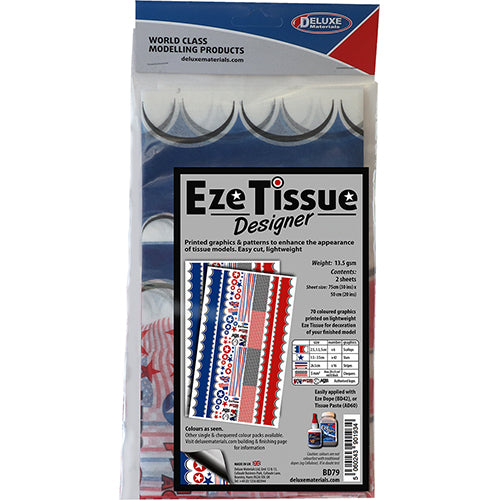 Eze Tissue Designer
Eze Tissue Designer from Deluxe Materials Ltd is a specially printed lightweight tissue paper sheet full of Patterns & graphics for enhancing the appearance of tissue covered and other lightweight models.
Each Eze Designer Tissue sheet has exceptional lightness (13.5gsm) ,wet strength and contains around 70  coloured graphics including scallops, stars, stripes and small chequers easily cut and applied with Eze Dope or tissue paste.  
A Pack of 
Eze Designer
 Tissue contains  2 sheets 75cm(30ins)x 50cm (20ins) with full instructions.